Volunteers raise awareness and collect donations at Tescos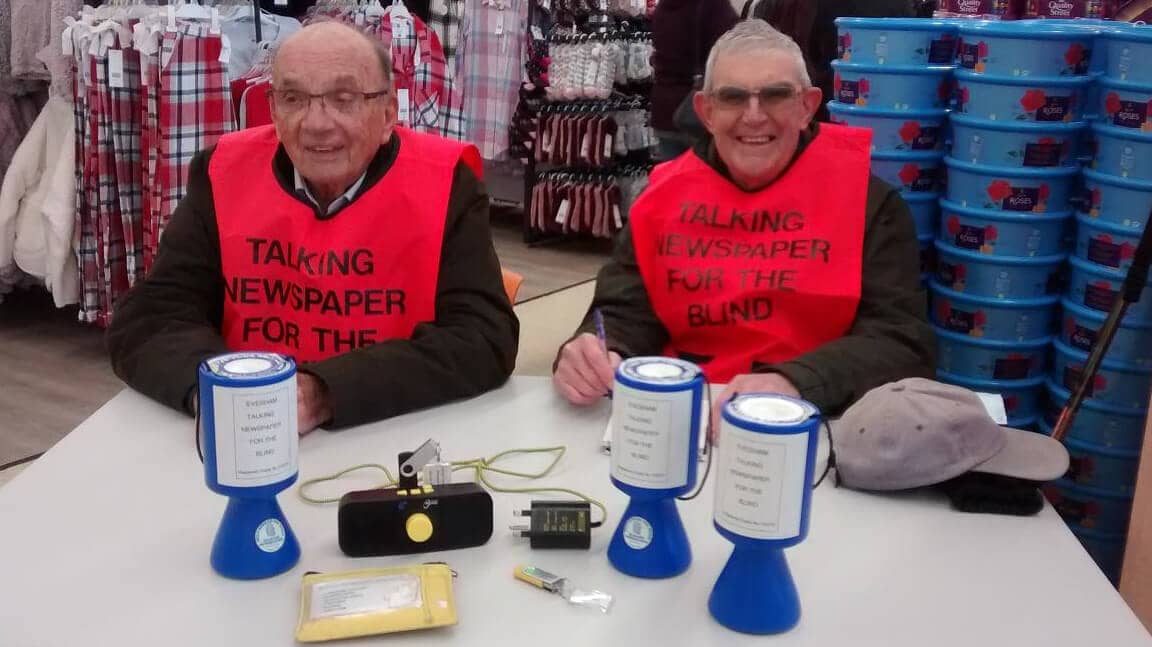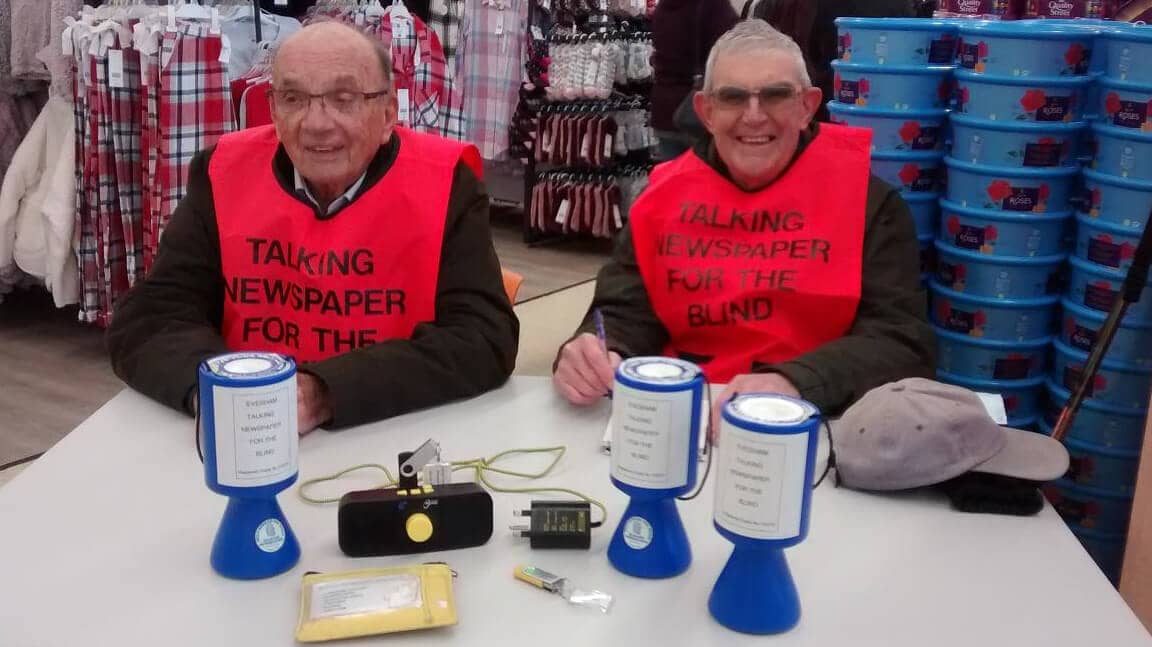 Volunteers from Evesham Talking Newspaper were not daunted by the heavy snowfall in Evesham on Saturday 27th November. A group of dedicated Volunteers took up their positions throughout the day in Tesco's Evesham Store and were justly rewarded. The generous customers stopped to chat and ask about the role of the Talking Newspaper in the local community and were generous with their donations. £120 was raised and will be used to fund new equipment.
Evesham Talking Newspaper, a Charity founded in 1980 offers its free services to local residents who may be blind, partially sighted, recovering from stroke or with other health issues making it a struggle to read.
New volunteers are always needed. If you have an hour or two to spare occasionally and feel able to offer your support please contact us, we would love to chat to you. Alternatively why not take a look around the rest of this website where more information and our recordings are available.